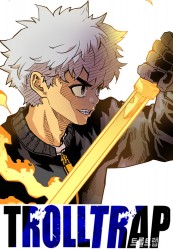 Troll Trap
Author: LEE Won-Seek
Artist: LEE Won-Seek
Synopsis: Have you ever noticed that someone you knew is no longer themselves? The subtle changes they show that indicate that they are no longer…human? Join hunter Ha-Te, his part-time partner Kang Ji-Hyun and the grumpy Sul-bak on their adventure of hunting trolls to save humanity!